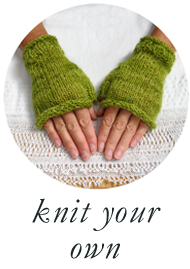 June 2015
Visitors
Phew, June has been a busy month for visitors. First on the 19th (not the 20th as originally planned) we had a group of 8 come. Then on the 20th a very good friend, Josephine, and her family visited after the Cariatiz market, that was a group of 9. Richard, Josephine's son who lives in America, was the one who gave us advice about the batteries for the solar system. He has loads of experience with them as he helped most of his neighbours upgrade their solar systems. Thanks Richard, your advice was just perfect. It was quite funny though, Dave and Richard disappeared off to the battery house and weren't seen for hours, I did overhear part of their conversation on their return though and still have no idea what 'kinky boots' have to do with solar batteries.....! Then on Monday 22nd, the Permaculture Group monthly meeting was held here, 13 members turned up. We did an earthship tour in 2 groups, then had a delicious lunch from all the dishes everyone brought and a thoroughly good chat about all things permaculture... and some not. The cats didn't know what was going on! Charlie, our cuddliest little ball of fluff was in heaven on Saturday, he was cuddled and cuddled and cuddled until even he had had his fill of cuddles - and that's going some! In all the excitement I forgot to take photos on the Friday, remembered on the Saturday, then forgot again on the Monday. Luckily Kevin took some on Monday, thanks Kev!

In honor of all our visitors we added some pallet privacy to our outdoor compost toilet. Well more like we thought people wouldn't be comfortable going to the loo with just a row of tyres in front and the see through chair back behind, which is what we've had for 2 years. It actually makes for quite a nice little snuggly area now, somewhere to sit and contemplate nature ;-))
Mud glorious mud

In preparation for the visitors we also did a big tidy up of the porch area - I don't know why but it always gets filled with stuff.

Anyhoos, while it was nice and tidy I thought I'd take the opportunity to mud the earthcliff... now I could actually get to it. This took a couple of sessions to complete. Well nearly, I've left the end bit as we need to hide electrics down the corner of the wall.

This will save a lot of dust dropping every time one of the puds jumps up - and they do that a lot.
...and after
Just cannot help myself

I promised myself that this year I wasn't going to grow any veg, we're so lucky to have found Jackie who does a fantastic local veggie box scheme that we probably won't be growing too much veg in the long term either. But I just couldn't resist trying these three pots - the front with mint and kale, the middle with spinach and the back with pak choi. I bought the pak choi seeds whilst in the uk and mum gave me the idea of growing them in pots.

They're coming on a treat, although I think it's a tad hot for them. I should've waited until the autumn, but like I said, I just couldn't help myself!
Summer is most definitely here

...when the cicadas start their buzzing. And they have truly started, can't believe an insect this small can make a sound so loud. But it always reminds me of when I used to holiday in Spain before I came to live here, so I love hearing them.

Managed to take a close up of this one that was sitting on our front face windowsill. The wings remind me of clones lace.
and lastly the serious matter of water
As the summer has hotted up work has slowed on the 10,000ltr water tank - well it's stopped actually!
We keep meaning to rig up a cover so I can finish the can in-fill and start doing the mud surface ready for the water proof coating. But somehow we just haven't gotten around to it. Maybe next month?
But, we did come across this 2nd hand 5,000ltr water tank for sale on a local forum, so snapped it up. Now we just need to work out where to put it.
It'll eventually be the water tank for the garage, but we haven't even started that yet so it would be good to have this as a temporary one for the main building. Ya know, just in case it rains before September, ha, ha!